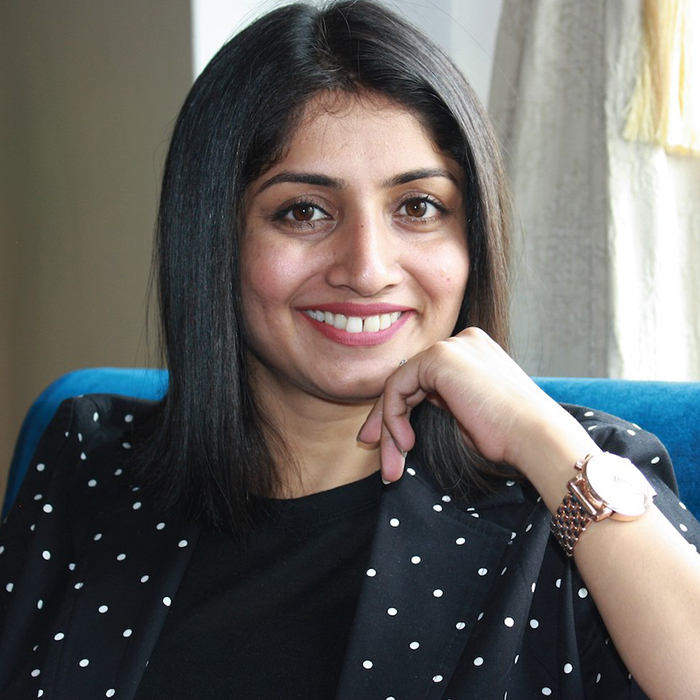 Co-Founder and Principal Facilitator at Indian School of Success
Seema Shenoy Manek is the Co-Founder and Principal Facilitator at Indian School of Success, a Transformational Training and Life Coaching organisation based out of Ahmedabad, India. Along with her Spouse Vimal Manek, Seena conducts open workshops across levels, starting from NLP Practitioner to NLP Coach and Trainer levels, to certify HR Professionals, Trainers and individuals on NLP. ISS provides customised programs to corporations based on this powerful brain science.
She has trained under various international trainers such as Dr William Horton (Founder NFNLP, USA), Tony Robbins, and Spiritual Trainer Dr Halasyam Sundaram. She is a Certified NLP Master Trainer from NFNLP USA.
Seema gravitated towards NLP when she struggled through an abusive marriage, and NLP came to the rescue, not only helping her breakthrough the situation powerfully, but to also create an extraordinary life for her and her family in every area. She has been Training and coaching for the past 19 Years, and thousands of individuals from various age groups and background have created their Exceptional Life through her powerful online and offline programs. She has extensive experience within and outside the corporate world, coaching and training managers and leaders across several sectors such as Telecom, BPO, Direct selling and ISPs on leadership and peak performance. In her last corporate stint, she was heading the OD and Training department of 20+ Trainers for an organisation with a 6000+ employee base.
She is passionate about creating deep rooted behavior change through stupendously well designed and delivered workshops. She is an avid blogger, Passionate Youtuber and Podcaster.
Learn how to subconsciously motivate the people you train and coach, using a powerful mix of Energy transference, high impact words and metaphorical mental imagery.
Coaching is an art that needs a variety of skills like listening, probing, empathy, calibration etc. However, the greatest skill of all is to be able to subconsciously influence your client to make decisions rapidly and create a state of powerful positive motivation. Coaches who only help solve problems, do serve others, but the ones who can also leave their clients feeling empowered, self-sufficient and powerful are the ones that create real transformation. In this session, we will discuss how you can become an ever more impactful coach by learning the art of motivation. Don't just make people happy, make them powerful.
Motivation is often dismissed lightly, however, without the ability to constantly motivate oneself and others, nothing much gets done. Your clients will thank you, Not only for the inner clarity, but also for the ability to get excited beyond measure. This is what we will discuss. 3 powerful ways in which you can become a coach who can make a strong impact on your client. You will be able to engage the 3 elements of yourself, energy, words and imagination to help your clients achieve breakthroughs seamlessly and rapidly.
So come, join me and let us mutually experience the art of motivation!