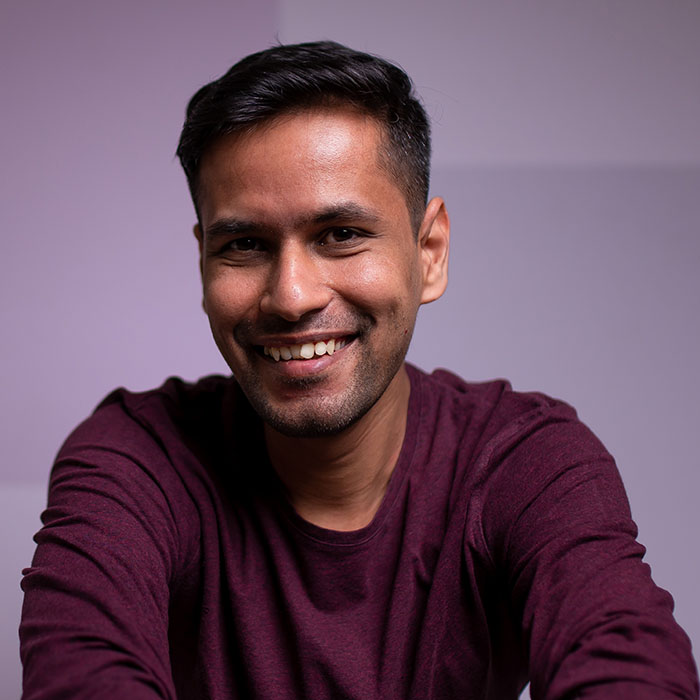 Founder of Thought Labs, NLP Master Trainer, Coach & Mountaineer
Nishith Shah, Founder of Thought Labs & Co-Founder of NLP Conference India has been developing the field of NLP for more than 15 years. He has helped more than 4000 people across 25 different countries through his unique experiential programs in multiple locations around the globe (Asia: Bangalore, Goa, Himalayas, Thailand & Europe: Switzerland).
Most of Nishith's work is grounded in Modelling where he has spent more than 7 years of his life modelling & living with the monks in the Himalayas & Thailand, Base Jumpers in Switzerland, The Indigenous tribes of Brazil and Adventure Enthusiast from Argentina. Through his experiences of modelling, he has designed unique learning systems to design innovative programs/retreats such as "NLP at the Himalayas" – which is an out of the world & life-changing learning experience. Through these retreats, delegates get to learn NLP through real-time modelling experience of the monks, the tribes or the base-jumpers based on the course they join.
He has been actively working with organizations, by transforming the way they accomplish their results. He has worked with more than 50 different organizations to help build winning culture through purpose, courage & leadership.
Nishith is also a professional mountaineer. He is an example of "apply to self-first" where he is using all these learning experiences in life to summit Mt. Everest.