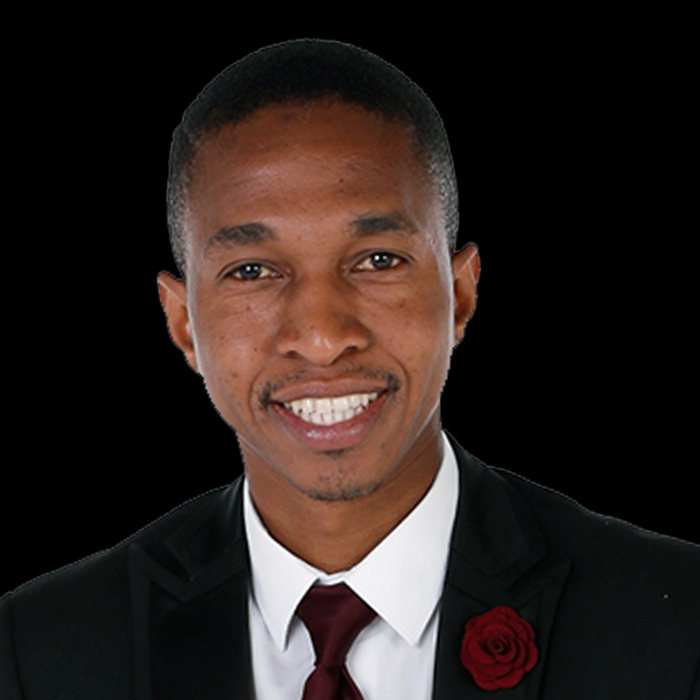 NLP Trainer & Coach, motivational speaker for mental health & wellbeing
Thabiso Mailula is an internationally award winning certified NLP Trainer and motivational speaker based in South Africa. His passion for NLP comes from the impact NLP had on his life and career. Thabiso has devoted his life to sharing the gift that NLP provided for him with others around the world, that gift is the gift of living your best life.

Thabiso's greatest moment in life was when he won the ANLP inspiration award at the International NLP Awards after his clients at a psychosocial rehabilitation centre nominated him for using NLP in the mental health sector as a token of appreciation for the impact he made in their lives using NLP. Thabiso says that winning the award has made all the challenges he faced in his life absolutely worth it, especially when it was followed by his appointment as the International ANLP Ambassador for South Africa.

In 2018 Thabiso launched a life coaching , NLP practitioner and public speaking training school called, The Subconscious Frequency Academy focused on using NLP to help coaches, NLP practitioners and speakers learn how to make the difference that makes the difference by tuning into the frequency that inspires them to live their best lives.

Thabiso presents, coaches and trains internationally sharing stories about his NLP journey while sharing some of the NLP processes that helped him get to where he is in his career. Thabiso is famously known as Coach Thabiso and loves the Pedi phrase, "Butjisha", which simply means, "Ask", based on his understanding of how the meta-modelling eliminates the deletions, distortions and generalisations in how we listen and in how others speak.
thelightweavernlp.com/about-me
Discover The Structure Of The Spirit Of Ubuntu
The Spirit of Ubuntu is essentially about togetherness and how all our actions have an impact on others and on society. For many generations, Africans have understood the potential of human beings collectively working together as one to achieve goals. There are several sayings from several African countries in different languages all speaking about the spirit of ubuntu which all ultimately mean, "one's being is through or because of (other) people". In Malawi the Chewa people say: "Kali kokha nkanyama, tili awiri ntiwanthu", meaning when you are on your own you are as good as an animal of the wild; when there are two of you, you form a community. 
Nelson Mandela, former South African president, talking about ubuntu in 2006, said: "A traveller through a country would stop at a village and he did not have to ask for food or for water. Once he stops, the people give him food, entertain him. That is one aspect of ubuntu." "The spirit of ubuntu is the essence of being human," celebrated South African social rights activist Archbishop Desmond Tutu explained "My humanity is bound up in yours, for we can only be human together." Ubuntu is a belief in a universal bond of sharing that connects all humanity.
The following are practical examples of Ubuntu behaviour (Fox 2010:125):
Talk in a way that is considered, good, with positive words uttered in a relaxed, positive manner;

Carry yourself in relaxed, open or hospital manner:

Smile in a naturally friendly way, heartily and not by grinning;

Treat others in a compassionate, caring and empowering way especially elders, children and those in need;

Greet in a friendly and respectful way and inquiring extensively about the other's wellbeing; and

By practicing moral values, such as caring, sharing, respect and compassion in daily life.
Although Ubuntu literally means African humanism, it shares values with the human race in general. Values such as respect, dignity, empathy, co-operation and harmony between members of society are not exclusively African, but comprise the human race as a whole.
The Spirit of Ubuntu calls on us to believe and feel that: 
Your pain is My pain, 

My wealth is Your wealth, 

Your salvation is My salvation.
Ubuntu is a call to service and participation. It is to serve humanity in a practical way. Through the positive actions, values and beliefs mentioned, one is connected, linked and bound to others. A practical communal action to alleviate human suffering is the best way one can demonstrate one's contribution to society. The purpose of the Spirit of Ubuntu is a sense of collective responsibility and accountability that leads to collective excellence and with collective excellence comes a better life for all.
In my session you will explore:
the underlying structure of the Spirit of Ubuntu.

powerful questions and tools that help you to connect and identify with the Spirit of Ubuntu.

your internal and external resources that support you to embody the spirit of ubuntu.

a practical strategy that you can apply in your daily life to take responsibility and accountability to creating a collective excellence.
Discover the resources you have for responding to Criticism
Create the 'I can' and 'I will' for dealing and facing any criticism no matter how insensitive it may be. You have all the resources within you to face any criticism that may be thrown at you, discover how.
A practical and simple process that displays the use of various NLP principles and processes to help clients change their perception of information they receive, while changing their beliefs about themselves and abilities to face any criticism.