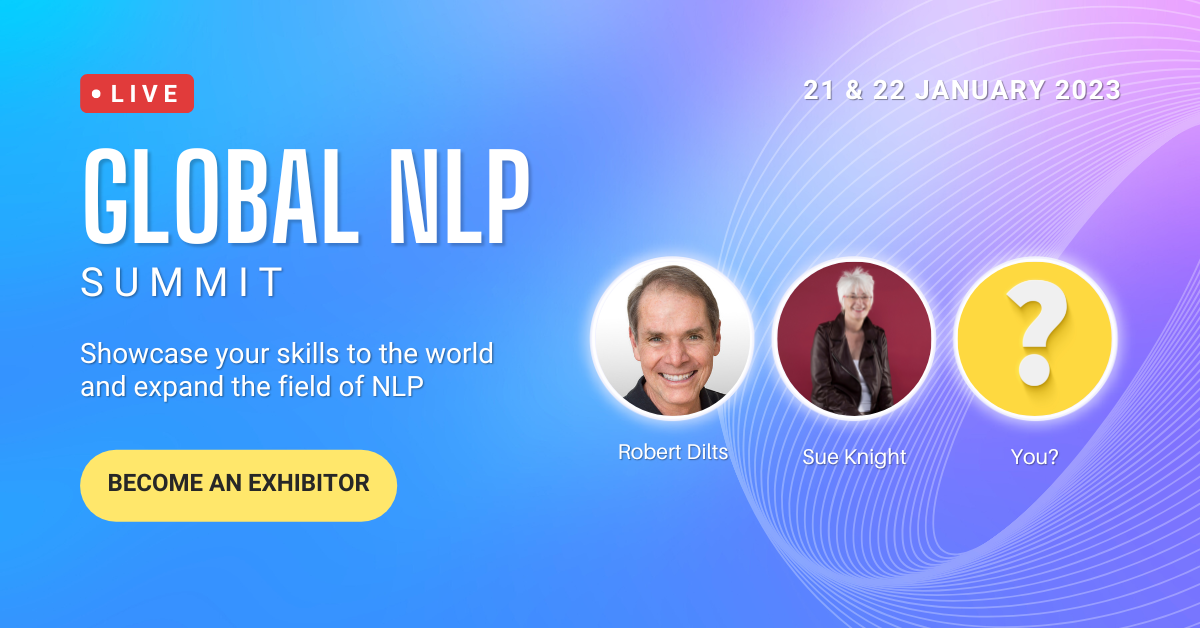 Become an Exhibitor at Global NLP Summit 2024
Global NLP Summit has evolved a lot in the last couple of years from having a physical conference in Mumbai to taking it global virtually over the last couple of years. We have grown from strength to strength – to have delegates joining us from over 30 countries and having speakers and having the best speakers and facilitators from around the world.
Being an exhibitor isn't just about advertising or having more reach. That will happen anyways. But it's about being part of the system that's working towards creating quality NLP, supporting NLPers around the world and eventually building a place where everyone can learn and grow consistently and sustainably.
What are we looking for in being an exhibitor:
Bringing quality NLP programs, services, and products that can enhance the overall learning of our community and system
Bringing new & innovative models that we can support to have a maximum reach so that it pushes the field of NLP forward
Bringing authenticity to whatever you do … may it be training, coaching, virtual products, self-learning products, or more.
What are the benefits you get for being an exhibitor for the summit:
You will have an exclusive Exhibitor section on our platform for 30days where delegates from all over the world can find you
You will have a dedicated 1 hour in the summit that gives you a chance to give people and experience of your service of product. This could be you just developing a learning session or creating a demo for your product/service
We will also run an email campaign that will reach out to our community of 5000+ members
If it's a digital or self-learning product/service, we will have it available on our platform for our members to access for 6 months
Global Summit website and social media promotion
Two tickets to all access pass + Business Mastery Series for the whole experience of summit
What's the price for being an exhibitor:
First, we will set up a conversation to make sure that your product/services meets our criteria and it benefits the needs of our community. If that's in place then the price is INR 49,000 + Tax or USD 600 + Tax. That probably means that with ticket price into consideration, all you will need is a couple of sign ups and you will have double the returns on your investment.
We strictly have space for only 6 exhibitors for Global NLP Summit 2024. So, book your slot fast.
THANK YOU #GLOBALNLPSUMMIT ORGANIZERS AND SPONSORS
Global NLP Online Summit evolved from the NLP Conference India which is organized by Thought labs and Live Life Shine!