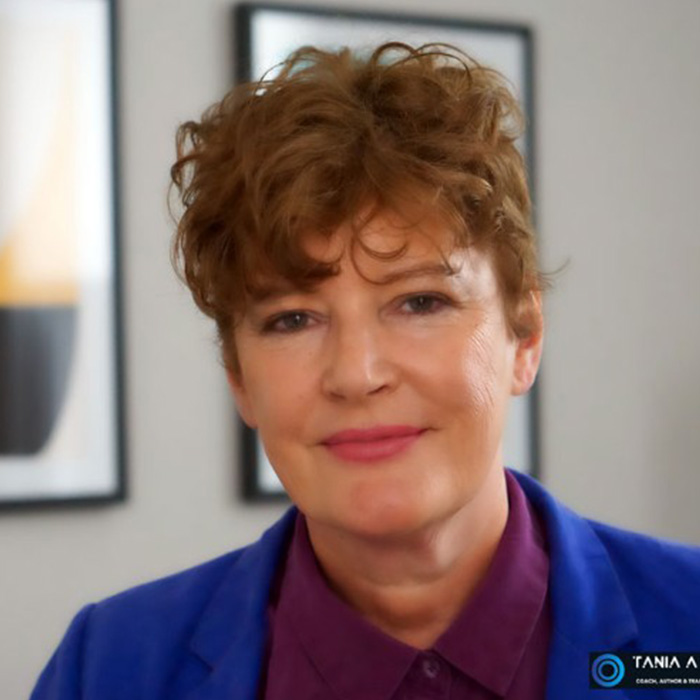 NLP Trainer & EFT Founding Master
Tania A Prince is an NLP Trainer. She is also an EFT (Emotional Freedom Techniques) Founding Master one of only twenty-nine worldwide. She is an internationally recognised trainer and expert in EFT with over twenty years of experience. Tania is also the developer of Mindfulness Based Inner RePatterning™, an innovative technique that integrates NLP, Mindfulness, and energy psychology.
She is also a regular conference speaker and author, speaking at NLP, EFT and TAT conferences worldwide. She is also the host of the EFT Unleashed Podcast show.
Tania has also worked with thousands of clients in her private practice in a career spanning over twenty-eight years. She has also taken part in humanitarian work having done trauma relief therapy with survivors from the tsunami in the Philippines.
thelightweavernlp.com/about-me
Parts Work Using Mindfulness Based Inner Repatterning
Mindfulness Based Inner RePatterning™ is a unique technique that combines tapping (energy psychology), NLP and mindfulness into one simple, powerful transformational model. MBIR supports the mind/ body's natural healing mechanisms. It can be used with health and emotional issues as well as limiting beliefs.
MBIR uses the power of intention (instructions to the unconscious mind). It also uses language patterns structured for specific outcomes.
Working with parts is a powerful way to create change. In this demonstration, you will be shown how to use the MBIR Parts Protocol, a simple model for working with parts. This model can be applied to working with health, emotional, pain and belief issues.
Learning Outcomes
Delegates will understand the importance of creating a safe state to facilitate self-healing.
Delegates will understand the importance of peripheral vision to mechanically generate a state of safety linked to the repair and regeneration mode of operating.
Delegates will understand how to put a client into a reboot state where they can update the databases their autonomic nervous system uses to run the mind and body.
Delegates will understand how to use a new simple parts model.
Mindfulness Based Inner RePatterning™ – Transformational Technique
"I must thank Tania for a very healing Mindfulness Based Inner RePatterning™ session. A very upsetting experience no longer has any power over me, and this resolved in a very smooth and elegant way"
J de Burgh, NLP Master Practitioner, London.
In this talk you will be introduced to Mindfulness Based Inner RePatterning™ (MBIR™) an approach that combines mindfulness, energy psychology (tapping techniques that work directly on the bodies energy system) and NLP. It has been classed as an NLP extension technique. MBIR™ is a content free approach. It has been used with complex trauma, anxiety, bereavement, pain, changing belief systems and many other issues including degrees of autism.
You will see a demonstration of this simple therapeutic technique. You will be taken step by step through the process. You will be shown how to guide the client to state of repair and regeneration using peripheral vision, effectively turning off fight or flight. You will be shown how to target the client's issues by using modalities and supporting the bodies self-healing mechanisms.
Session Learning Outcomes:
At this presentation you will gain an understanding of how to combine energy psychology techniques with NLP.
Understand the importance of the eyes and how they can be used to switch off fight or flight and activate the repair and regeneration state within the mind-body and why this is important.
You will also gain an understanding of peripheral vision and the learning state (also known as the trainer state, Hakalau) and its importance when dealing with emotional trauma.
You will learn about the power of pure awareness and bypassing the conscious mind.
You will learn how to reprogram the mind after mini or major trauma