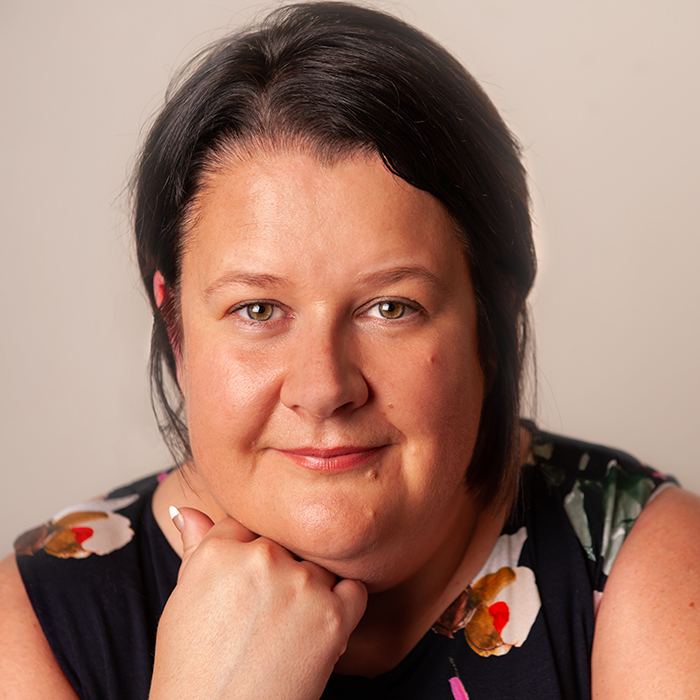 After 15 years in HR and Training roles in corporate life Laura decided to follow her passion of how the mind works, empowering people & helping them unleash their potential. She started studying NLP in 2008 and was amazed at how quickly and easily she could change the way she thought, she changed things that had held her back for years and saw astonishing results! 
Laura set up her NLP Training business 'Unleash Your Potential Ltd' having become a Certified NLP Trainer with the American Board of NLP. Laura is a Multi Award winning Trainer and holds the title of 'Leading NLP Training Provider in Wales' in 2020 & 2021. Laura qualified as an Executive Coach in 2014 and now runs Certified NLP Coaching and Master Coach courses in the UK. Having certified in the region of 300 NLP Coaches and Master Coaches, she also mentors & trains her Coach Community sharing her knowledge & expertise of what it takes to run a successful NLP Coaching business. 
Laura brings a sense of fun, energy and passion to her workshops – "Laura is one of the NLP rising stars in the UK" (quote: Dr Tad James – NLP Pioneer & President of the American Board of NLP)
Website www.unleashyourpotential.org.uk
Springboard your Coaching Business Success and attract more clients using your NLP skills in a new way!
So, you're a certified NLP Professional and you love helping your Coaching/Therapy Clients. Yet, you wonder how you can attract more clients so you can share your gift more widely! Have you stopped to consider how you could more effectively be using your NLP toolkit IN your business? – In your marketing? In your Advertising? In the way you communicate your offer?
Having trained and mentored over 400 Certified NLP Coaches/Master Coaches (alongside running my own successful NLP Training and NLP Coaching/mentoring businesses here in the UK), I've seen time and again the common pitfalls NLP Professionals make. They are great at helping their clients get great results & personal change BUT forget to use the toolkit themselves – in their business and to support their business grow and become successful ….
In this short workshop Laura will share the top tips she shares with her Mentees that if applied will generate a springboard in your business – tips you can use in your marketing, ad copy and the way you write your sales pages on your website. We'll cover some tactics for us in 1-2-1 sales calls too.
Who is this workshop for?
Anyone with an attitude of curiosity and a willingness to experiment (this workshop is not for people who are resistant to change or trailing new things)
Anyone already certified in NLP or looking to become certified in NLP in the near future (this workshop won't teach you NLP techniques from scratch, more so it'll help you apply them in a new way in marketing & sales)
Anyone who has already set up a Coaching/Therapy business or be looking to do so in the near future
What will you take away?
You'll consider the role of your mindset and managing your emotional state to drive business success and the 5 intentions I set prior to every sales call
The 5 beliefs you will want to install to help you believe you can do this!
You will consider your own preferences in communication and how this is impacting who you are attracting (or not) – using Rep systems & a case study.
You will explore the use of the 4Mat system in writing sales copy on your sales webpages and why video is a MUST if you want the largest pool of potential clients
We'll look at how you can use the informal strategy elicitation to become more influential and show how you can meet the needs of your potential client
The role of frames (such as the agreement & contrast frames) to handle common objections
… and more!