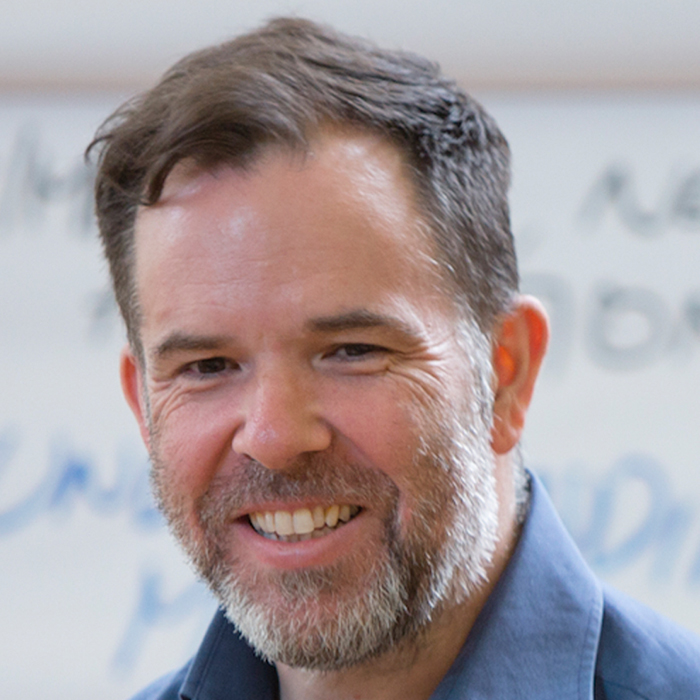 Sunday Times bestselling author, speaker and coach
Jamie Smart is a Sunday Times bestselling author, speaker and coach who presents regularly at major conferences world-wide. He shows individuals and organizations the unexpected keys to clarity; the ultimate leverage point for creating profound transformation and meaningful results.
Jamie's primary focus is in showing transformation professionals and business leaders how to bring the principles behind clarity into their work with clients, into their own businesses and into every aspect of their lives. In addition, he works with a handful of 1:1 coaching clients and leads selected corporate programmes.
Jamie has keynoted conferences for organizations ranging from Hewlett Packard to the Council of the Institute and Faculty of Actuaries. His corporate clients range from a Fortune 500 business designated by Ethisphere as one of the World's Most Ethical Companies to an SME ranked as one of The Sunday Times 100 Best Small Companies to Work For to.
He has appeared on Sky TV and on the BBC, as well as in numerous publications including The Times, The Daily Telegraph, The Huffington Post and Psychologies Magazine. As well as The Little Book of Results, he is also the author of the books RESULTS: Think Less, Achieve More, CLARITY: Clear Mind, Better Performance, Bigger Results and The Little Book of Clarity.
Jamie lives in the UK. When he's not working, he loves spending time with his daughters, travelling, walking, drinking coffee and exploring.
You can read Jamie's blog and find his podcasts ('The Get Clarity Podcast' and 'The Thriving Coaches Podcast') at www.JamieSmart.com or wherever you get your podcasts.
The Language of Insight & Transformational Change
You're going to learn the keys to using language in ways that build engagement, increase connection and create the conditions for insight and transformation. This isn't just going to make you a more impactful communicator; it's going to make you a more powerful leader, colleague and coach.
A message from Jamie Smart:
From 1998 to 2009, my main focus was exploring, learning and teaching people how to use language in powerful ways…
• To capture the imagination and guide people on a journey.
• To ask questions, get someone's world and deepen connection.
• To engage people, dissolve objections and enrol clients.
• To transform their beliefs, and help them have breakthroughs so they could get the results that mattered to them.
Then, in 2009, I stumbled across the principles behind clarity (as articulated by Sydney Banks). I changed direction, and spent the next 10 years focusing exclusively on waking people up to the truth of the inside- out understanding, and supporting them in awakening others.
In fact, my work with these principles forms the foundation for all my work, including my #1 bestseller CLARITY and my Sunday Times bestselling book, RESULTS.
And that's still my purpose today: awakening people and supporting them in awakening others.
And here's the thing: On the one hand, we know it's not just about the words. On the other hand, there's a way in which language is 'the water we're swimming in'. So last year I decided to do an experiment that started with this question…
What if I took a group of people who already have a deep understanding of the principles behind clarity, and teach them some of the linguistic and non-linguistic distinctions I use to 'go upstream' fast with my clients?
I did the beta-test of the Clarity Advanced Coach & Facilitator Programme, and the results were off the hook! In fact, the word-of-mouth was so good that all 12 places on this year's programme sold out in a heartbeat!
Because the experiment was such a huge success, I've decided to start dipping a toe in the water and sharing 'the language stuff' with a very specific focus…
…The 'Magic Words' That Spark Engagement, Insight and Transformational Change.
You're about to discover how to…
• Use language more effectively to help create the conditions for insight, realisation and transformation.
• Cultivate heart-to-heart connections so you can have a big impact in the lives of others.
• Find the 'magic words' that spark engagement, insight and transformational change.
And much, much more
This session will include a live coaching demonstration. Jamie will be 'unpacking' the demo, explaining how it relates to the topic and answering any questions you may have.