NLP Masterclass -
December 18th
7 pm IST | 1:30 pm GMT
Duration 2 Hour
text
Let Users Know About Your Webinar Through This Awesome Landing Page
* Limited registration only. Register before we're filled.
WHAT DIFFERENCE WOULD IT MAKE TO YOUR LIFE IF YOU WOKE UP EVERY MORNING FEELING CONFIDENT, MOTIVATED AND SUCCESSFUL?
Do you believe that anyone can do what you do?
Do you think people don't really mean what they say when they compliment you?
Do you play down your achievements?
What if you started to own your unique contribution to the world?
How different would be if you were totally confident in your ability to help others make positive life changes?
This Masterclass will help you build the inner confidence to create the success you deserve.
Success starts with a state of mind and true success grows with achievements.
Success requires grit, determination, constant learning and taking action.
Learn to use NLP Skills to create your action plan for success
THE IMPACT THIS MASTERCLASS WILL HAVE ON YOUR LIFE
IN THE MASTERCLASS YOU WILL LEARN TOOLS AND TECHNIQUES THAT YOU CAN INSTANTLY USE WITH YOURSELF AND OTHERS TO START ACHIEVING THE SUCCESS YOU DESERVE
NLP Master Trainer who will help you be more influential in life through powerful linguistic patterns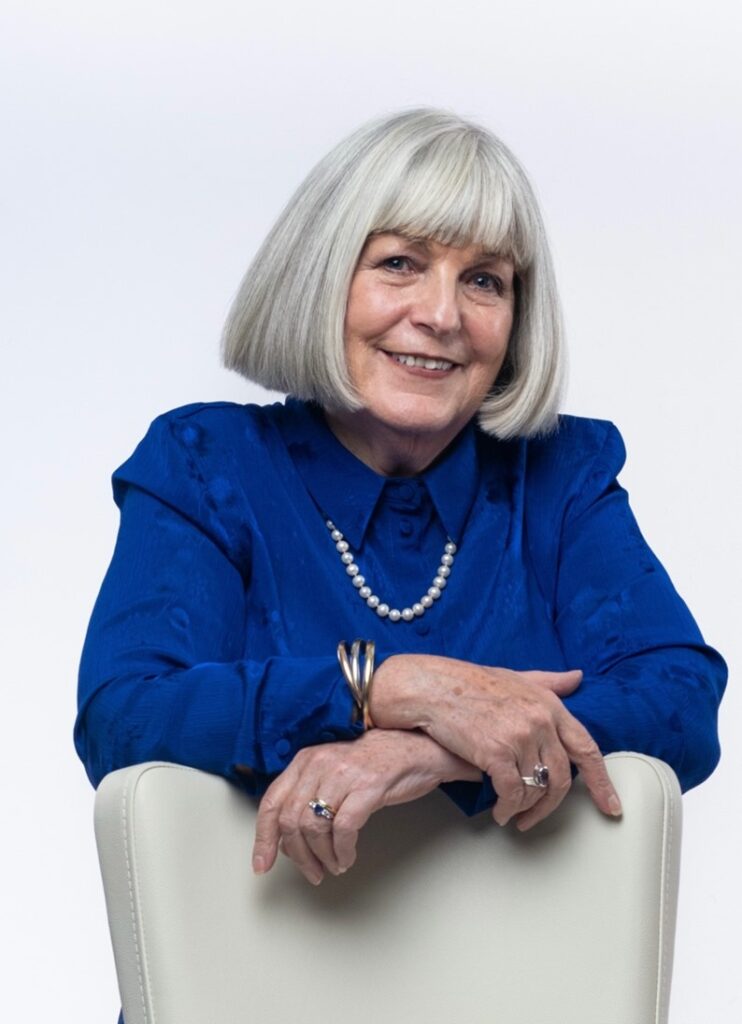 Fiona Campbell is an ANLP Accredited Trainer (https://anlp.org/members/fiona-campbell), NLP Coach Trainer, Executive Coach, Clinical Hypnotherapist and Corporate Facilitator. She founded The Professional Growth Company in 2001 and NLP Business Circle Online Club in 2020. For over 30 years she has been working with individuals and organisations in the UK, Middle East and India. During that time, she has helped thousands of people develop their communicating, leading and coaching skills. Since 2005 Fiona has been delivering accredited NLP Business Practitioner, NLP Business Master Practitioner and Business Coach training programmes. She has worked with a wide variety of business sectors including manufacturing, banking, telecoms, hospitality, healthcare and the NHS. Her passion is helping people take control of their own happiness, health and success.
Here is what people are saying about Nishith Shah
I just finished Thought Labs' Program today and it is an experience to learn more about yourself and to model others like nothing else on this planet. From training with several big names like Richard Bandler, John Grinder and Sue Knight (author of NLP at Work), what makes Nishith Shah's training different is he empowers you to model structure of people's experiences all the time during the retreat. Unlike at conferences or hotel venues, there is no off-switch. As such, your habit of modelling and noticing structure continues more effortlessly into the real world. Thoroughly recommend this Program!
There are a very few people I know have committed to making a journey towards excellence. They have insatiable drive to learn more, to become elegant and powerful in their skill set, to become powerful catalyst for change in the lives of everyone that has the pleasure to learn from them. I'm pleased to say that Nishith Shah is one of those people. . And the changed lives of his clients and students tell the sort of a change workers and teacher who embodies the NLP skillset and attitude. He has the skill of a technician and the heart of a teacher. If you have the chance to learn from Nishith, or to join him on one of his journeys of self discovery and growth.. if you want to work with someone who deeply lives his NLP... then I cannot recommend Nishith enough
I have known Nishith Shah for 10 years and right from the the beginning when he trained with me, I was impressed with his confidence, his sense of humor and his ability to support others to be the best version of themselves. I invited him to present himself on a stage of "Unique Indian Trainers" because of his talent and his dedication to growth and learning. He always strives to go that extra mile in what ever he does, and even in the way in which he does it. I highly recommend him!
Benefits of joining this webinar
Help your clients break limiting beliefs conversationally as well as shift them to a positive state effortlessly.
Help your customers see your product or service from multiple different perspectives to overcome any objection they might have.
Create & establish new powerful beliefs in kids through conversations. Also, learn to set new habits easily with your kids.
Bring the best out of your team and build a cohesive environment by holding powerful vision-oriented frames with them.
Allow your students to unconsciously integrate the learning and doing that through language.
Experience being more influential in all areas of your life. Find ways to express your truth to the world.
Date: 8 January 2023
Time: 7 pm to 9 pm IST | 1:30 pm to 3:30 pm GMT
*By clicking sign up you agree to our
Terms and read our Privacy Policy.