NLP Masterclass -
December 18th
7 pm IST | 1:30 pm GMT
Duration 2 Hour
text
Let Users Know About Your Webinar Through This Awesome Landing Page
* Limited registration only. Register before we're filled.
WHAT WOULD be possible for you if you could FIND simplicity, clarity and Significance in life?
Do you feel life is too complicated?
Are you overwhelmed by the complexity of your thoughts, experiences and relationships?
Do you struggle with keeping up and having clarity about what is going on in this fast-changing world and its overload of information?
Is it difficult for you to make decisions because you don't understand the various layers and correlations of a situation?
What if you could make your life more simple, clear and significant?
That's exactly what you will learn in this Masterclass – "Make Life Simple But Significant".
Me experiencing overwhelm with the complexity of life in the last year, motivated me to find out how to simplify my life and yet live it with meaning and significance. I had always hold the belief that simple means shallow and superficial, but in the process of unpacking the structure of simplicity, I realized that it is actually the opposite of it. To be able to make something simple, we have to deeply understand it in order to know what are the parts that are not essentials and can be eliminated.
Or like Albert Einstein said: «If you can't explain it simply, you don't understand it well enough."
Observing some of the most humble cultures in the world like the locals in Spiti Valley in India or learning from the rough beauty of nature, mountains and forests in the Swiss Alps, allowed me to unpack the secrets behind living a simple and significant life. Applying my learnings to my life helped me to simplify, deeply connect with the essence and experiencing the significance and beauty of life.
In this Masterclass you will learn the structure of simplicity and how to make your life or the life of others more simple and significant with NLP.
THE IMPACT THIS MASTERCLASS WILL HAVE ON YOUR LIFE
IN THIS MASTERCLASS YOU WILL LEARN HOW TO DECLUTTER YOUR MIND IN ORDER TO SET THE ESSENCE FREE THROUGH APPLYING SOME OF THE POWERFUL TOOLS AND TECHNIQUES OF NLP.
NLP Trainer who will help you to make life simple but significant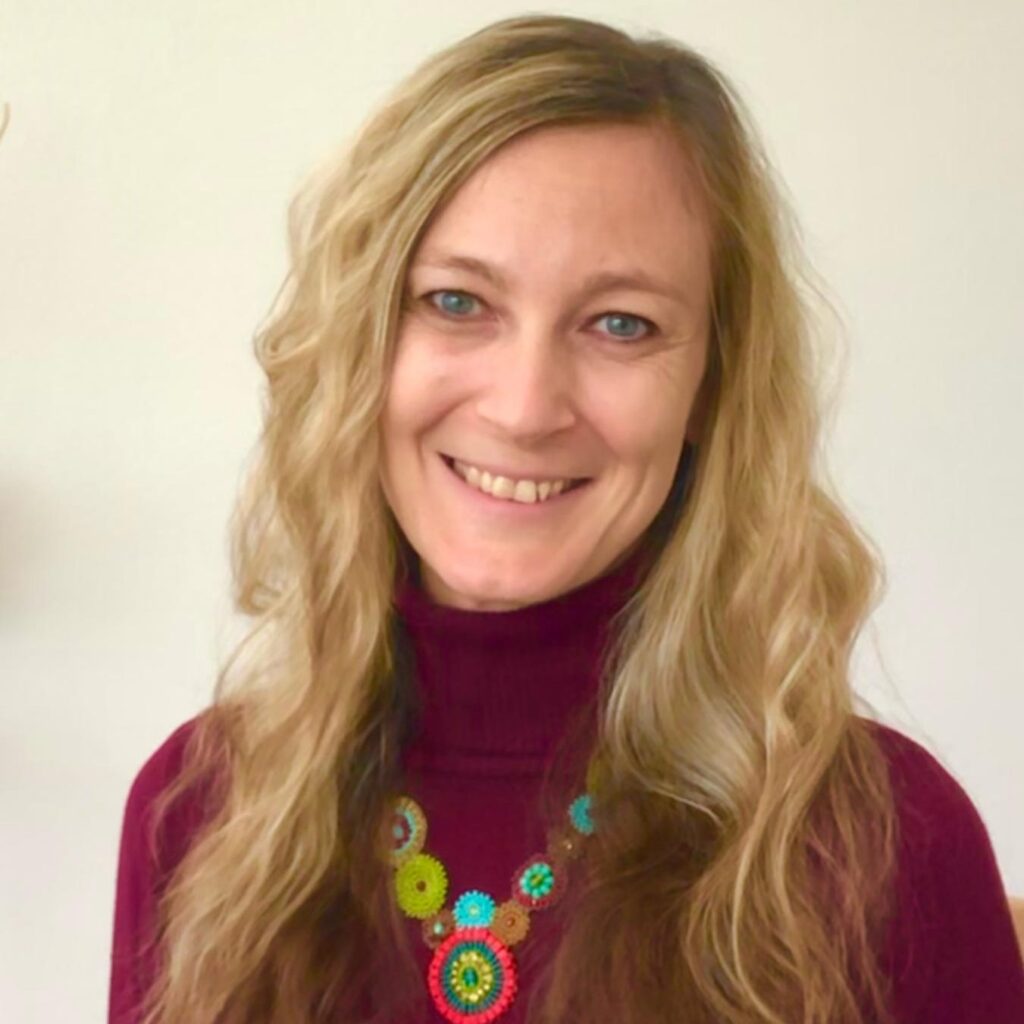 Karin Rohner, NLP Trainer and Coach, is part of the Global Thought Labs Team. She trained under NLP Master Trainer, Nishith Shah, and runs NLP trainings and coaching sessions in the various NLP Online Programs and the NLP Retreat in Switzerland.
In her more than 20 years in the corporate world in Switzerland, she has gained broad expertise in Finance, Accounting and Leadership. In the years as team leader, she coached her team members with confidence and supported them in their professional development with high motivation. Currently she works part time as Controller Real Estate for a Swiss insurance company and joined the Global Thought Labs Team in 2020.
Her passion for language and continuous wish for personal growth got her in touch with NLP in a time of big transformation. Since then she has been on an ongoing journey of self-development. Travelling, nature and writing gives her freedom. Meditation, yoga and music gives her peace. In NLP she can live out her passion for language and her desire for creating deep connections to her true self and to others. She is highly committed to hold space for others and support them in their growth.
In her training and coaching sessions Karin loves to create a warm learning atmosphere that allows profound transformation to evolve. Her approach is structured, but yet experiential and holistic. She is known for genuinely be present with her participants and her high engagement with the whole group.
Here is what people are saying about Karin Rohner
"Karin is an incredible coach! She is very calm, very serene and she picks up on development areas for you and then delivers that feedback really clearly. For me personally, Karin has had significant impact on me in personal change over this retreat. When I reflected with the group on what I had learned, Karin was actually the constant. She was there giving the feedback, listening to me and coaching me to be the best me that I can be. So she is an incredible facilitator, coach and trainer. I have a lot of time for her."
"My experience of Karin in the ThoughtLabs team and as a trainer, especially as a coach, has been really outstanding! She is so humble and I would sense her peaceful, so centred in herself and that is super inspiring!"
"What I really like about Karin is her objectivity and engagement. She is very encouraging to the whole group. I find her very strong in content and clear in terms of concepts. Her ability to connect at a person's level is very appreciable."
Benefits of joining this webinar
Help your clients break limiting beliefs conversationally as well as shift them to a positive state effortlessly.
Help your customers see your product or service from multiple different perspectives to overcome any objection they might have.
Create & establish new powerful beliefs in kids through conversations. Also, learn to set new habits easily with your kids.
Bring the best out of your team and build a cohesive environment by holding powerful vision-oriented frames with them.
Allow your students to unconsciously integrate the learning and doing that through language.
Experience being more influential in all areas of your life. Find ways to express your truth to the world.
Date: 15 January 2023 
Time: 7 pm to 9:30 pm IST | 1:30 pm to 4:00 pm GMT
*By clicking sign up you agree to our
Terms and read our Privacy Policy.