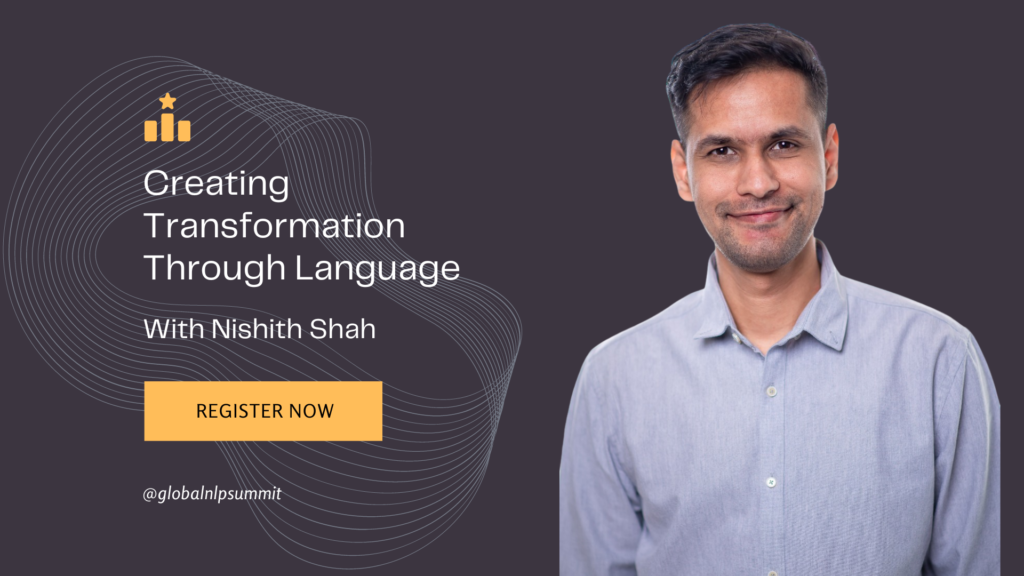 WHAT WOULD IT BE LIKE IF YOU COULD BREAK THROUGH LIMITING THINKING, BARRIERS AND BELIEFS JUST THROUGH A SIMPLE CONVERSATION?
That's exactly what you will learn in this Masterclass – Sleight of Mouth: Create transformation through language
Sleight of mouth patterns, initially modelled by Robert Dilts, are incredible patterns through which you can experience any situation from multiple perspectives.
This allows you to create flexibility in communication in a way that brings out profound insights and wisdom in any given context.
It's what I call, being a conversational wizard.
Initially, these patterns were modeled out as a means to be more influential and persuasive. But later Robert Dilts realized that the same patterns were used by people like Abraham Lincoln and Mahatma Gandhi to create powerful positive change.
Because change happens when people become aware of the core patterns that they necessarily weren't aware of before.
And this masterclass will help you master the art of creating this profound awareness and overcoming resistance to change in others through powerful communication patterns.
What will you learn in this NLP Masterclass
Linguistically Overcome Any Limiting Barriers And Beliefs
Create Change By Shifting The Unconscious Intention Of Your Clients
Become A Linguistic Wizard And Have The Ability Hold Any Conversational Frame Powerfully
Redefine & Reframe Any Limiting Belief Effortlessly
Recognize Patterns In Conversations And Working With The Structure And Not The Content
Have The Ability To Effectively Change The Direction Of Any Conversation
Create Multiple Choices To Respond In Any Situation
Use Metaphors To Create Change In Thinking
Shift Frame Size To Create A New Way Of Looking At Things
Learn To Use These Patterns Resourcefully, Ethically And Authentically
About Instructor

Login
Accessing this course requires a login. Please enter your credentials below!