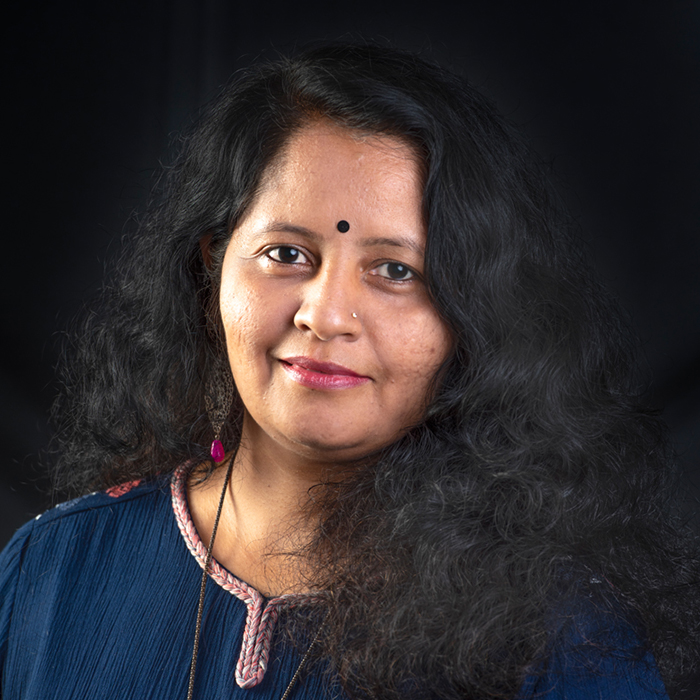 Creativity Trainer and Innovator
Dr Bhavana Nissima is a polymath with university-level education in both science and communication, teaching across 5 disciplines in USA and India, studied in multiple forms of dance and music, a writer, a philosopher, an NLP trainer and master practitioner, Founder of Mental Space Academy India, a certified Warm Data Host with International Bateson Institute, and a community passioneer. She is also known as Lightweaver and Earthwoman.
She holds a Doctorate in Communication and has taught in Universities in the United States as well as India for eleven years. She was the founding-member of University of New Mexico's flagship – Research Service Learning Program (RSLP), a rare teaching program that combined community research needs with a dynamic curriculum and experiments with dual-discipline and interdisciplinary teaching. In her NLP+MSP training, she combines analytical rigour, community focus with neurolinguistic approach.
She is a popular writer-blogger who has mentored many folks to start blogs and write books. She recently helped her writing group to publish a book "Lives Reset" during the Lockdown.
thelightweavernlp.com/about-me
Re-covering Bateson: Patterns That Connect
Perception is in context.
This session is an invitation to revisit familiar ideas like patterns, a difference that makes a difference, logical types, ecology, purpose and so on in the original Batesonian context.
The art of discerning the snow fox in the tundra, the moose behind the trees, the rattle snake in the desert.
To explore through arts, music, poetry and of course, metaphors. Through multiple modalities, observing the observer and mutual learning. An invitation to the concert of Living Systems.
To linger in Bateson's idea of Mind.