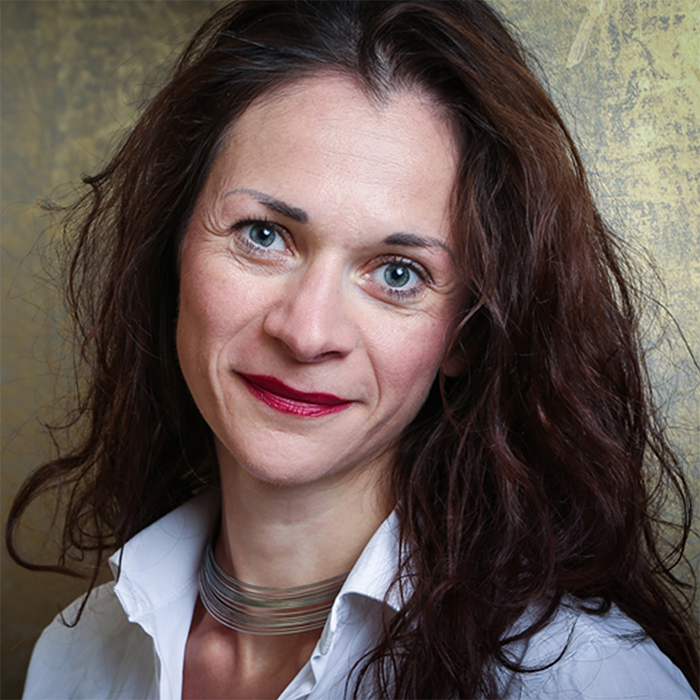 The creative allrounder worked successfully in different working fields in Austria and abroad. By her interest in corporate communications, marketing, human resources and many other areas of business, she has appropriated an enormous amount of knowledge over more than 35 years.
Numerous educations at international top-trainers like Richard Bandler, Robert Dilts, Roy Martina and Clinton Swaine.
Internationally active as a holistic trainer in health, nutrition and mental health with exceptional holistic resilience methods. Founder of iMM – intuitive mentoring method and 1-min-coaching-to-go", a further development of NLP, as well as ORINITION® – n(fl)ourish soul.mind.body." – an innovative nutrition work of (re-) membering our own body intelligence.
For years, she created resilience/copy strategies for different target groups – especially for those in need and not finding any solutions yet.
Successfully completed Master's degree in health management with focus on public health. International PhD & research in the fields of health communication with focus on neuro/psycho linguistics combined with neuro plasticity and health economics.
Global Author Award 2018 / Nominated NLP Award in Research 2019 in London.
The Power of Your Inner Child
Your inner child is more powerful than you know or be aware of! As we have challenges as grown-ups where we have no idea why we have it, we can work with our inner child to heal and clear these challenges for the better, understand and create new choices and healthier one!
welcome your inner child(s) and see what we can re-member and learn from your hidden or forgotten parts of yourself!
how other inner child(s) of subconsciousness can help us become more aware of ourselves
how our subconsciousness works and how we can use it for even business and creativity!