This is how to make things better by making them worse!
It is analogous to the way to make a donkey move forward is to pull his tail. This approach was developed by Frank Farrelly (who sadly died in 2013) and I studied with Frank for over twenty years and I am still learning from him… through my memories and my recordings of his sessions on all the programmes I hosted for him.
Frank Farrelly recognised that laughter and humour are key ingredients in the success stories of many leaders, parents and partners. His work has taught many in the helping professions to identify the right time to switch style and to work in a way that appears to fly in the face of everything they have learnt.  This is similar to the Will Schutz's experience (the author of FIRO) who began to question the efficacy of his workshops which he dubbed 'enlightenment'.  When he experimented with the opposite – endarkenment – he found that the process was at least as effective – and a lot more fun.  Coaching with Humour (Provocative Coaching)  is in the same tradition.

NLPers From Around The World
IN THIS SESSION WE WILL EXPLORE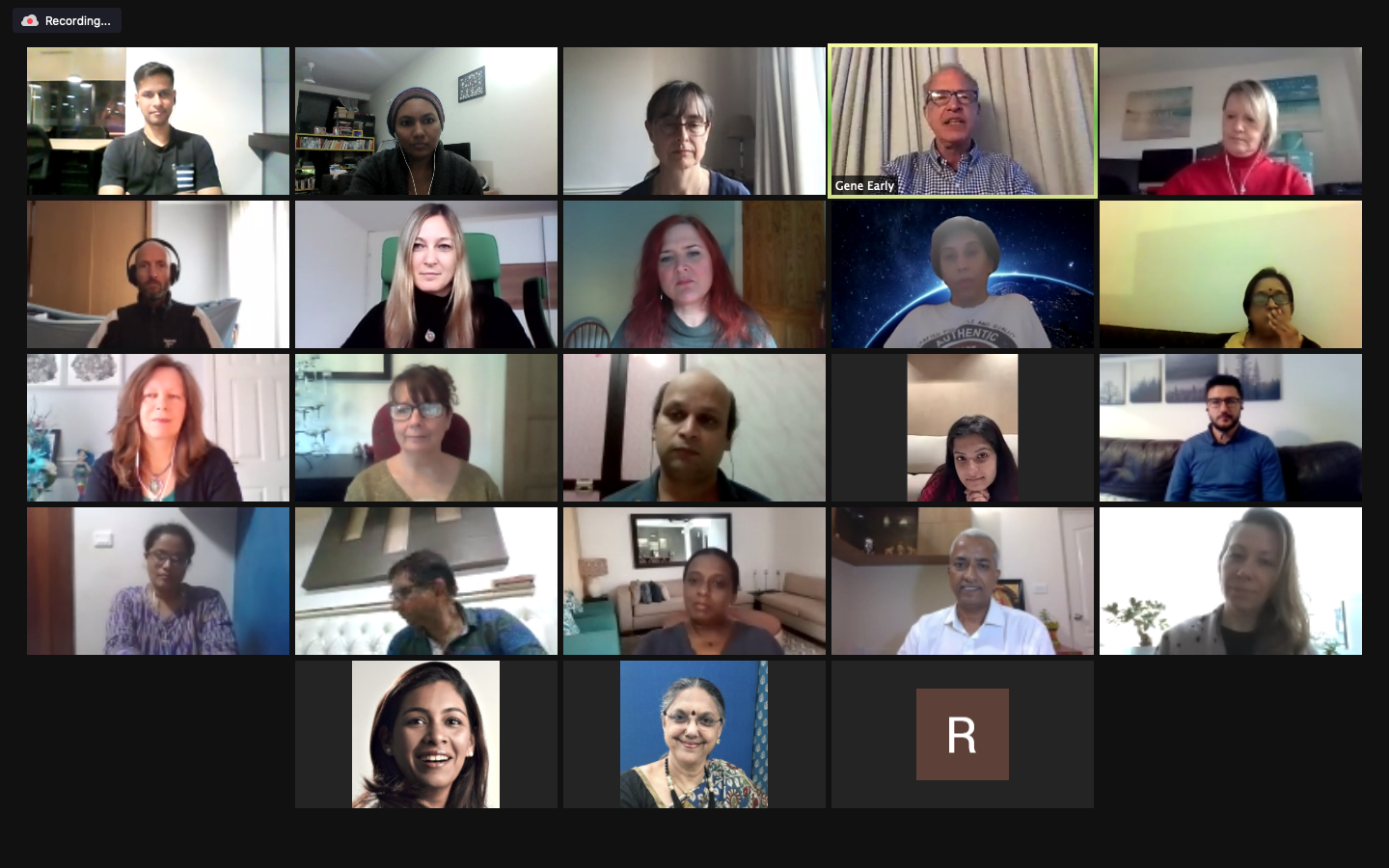 What Provocative Coaching/Coaching with Humour is
How and when to use it
How to set the contract for how you are going to work with the client
The inner state that is important for the Coach
When to use the humour and when not
Playing with names as a means of setting the nature of the changework
Recognising patterns and working with the structure of the experience not the content
Telling metaphorical stories that contain the answer
Asking for specifics to reconnect with experience
Learning to be the answer rather than tell the answer
Caricaturing non verbal behaviour as a form of feedback
How it helps to avoid getting sucked into rescuing clients
How working with humour creates a state of freedom for you the coach
Some of the specific strategies for coaching this way
And in all of this what is important is to find a way to do this that fits with your own style. I found that over the years what works for me is to blend this with other approaches and this workshop will be exploring these too.
"Coaching with Humour is all about bringing change in thinking, perspective and state by stimulating the person to react and, in effect, defend what is positive about their position rather than focusing on what is negative."
This workshop will be relevant to anyone who wants experience change or facilitate it in a non conventional way. Coaching with Humour is all about bringing change in thinking, perspective and state by stimulating the person to react and, in effect, defend what is positive about their position rather than focussing on what is negative. The aim is to provoke a healing resourceful response.
Join this session to experience what this is all about.
Early bird tickets sold out. Limited seats left. Book your spot now!
Sue Knight is an International Consultant and Master Trainer of NLP running and contributing to NLP certification programmes around the world in the UK, at her home in France, in Kerala and Mumbai in India, South Africa, in Doha and Istanbul, Barcelona,and Oman. Sue is an Executive Coach and Corporate Consultant. She has been voted the winner of the NLP in Business Award hosted by the Worldwide Association for NLP. She is author of the best-selling book 'NLP at Work ' which is available in 28 different languages and has sold over 100,000 copies worldwide.
Sue also works with companies such as The Academy for Chief Executives, Leaseplan (where she coached a team of women here who crossed Baffin Island in the Arctic), the Learning Trust in Cape Town working to help the youth of South Africa particularly those seeking to escape the drugs and violence of the townships , BrainoBrain in India and many other organisations. She also does one on one High Performance Coaching (also online) and carries out many speaking engagements round the world. Provocative Coaching (Coaching with Humour) is one of the most popular topics she gets invited to present especially since Sue trained with Frank Farrelly the master of Provocative Therapy for 20 years. Colin Barber
Business Psychologist at The Management Mechanic
I first met Sue on a management training course in 1992, which proved to very different from any previous management courses I had attended! As a result I went on to attend Sue's NLP training programme, following which, I started off my career as a Business Consultant and Coach. Sue has an engaging, often humorous style and her willingness to challenge the boundaries creates a strong learning environment. I would recommend Sue as a 'Catalyst for Change'. Sharmila Devi
Founder , Director & NLP Coach - SevenClover Coaching Services
I am blessed to get coached from SueKnight. I respect and give my salutations to the higher values she created in the lives of people who get coached.She designs the program beautifully and I realized my soul during the training program .She is a sculptor who makes the rocks to sculpt by themselves and thy transform into a remarkable sculpture. Sree Kumar V.Menon
Founder Director and Life Coach at Successilator
When it comes to recommend Sue, words are not enough. The space provided here is insufficient. I have become what I am, is her contribution. She discovered the real me in me. She found that I can be a coach. She found my passion for learning. She taught me how to model others for their excellence. I have identified my purpose in life. Thank you Sue.... Rob Stevens
Global Operations Leader
Working with Sue was one of the turning points in my leadership career. Her knowledge and passion for helping others learn what NLP can offer are fantastic attributes, but by far it is her warmth and personality that make Sue such a successful Coach. Its a pleasure to highly recommend to any individual or organisation Sue and her work
GLIMPSE OF GENE EARLY IN ACTION
Details Of The Masterclass
This Masterclass is currently SOLD OUT. Leave us your details to get notified about upcoming Masterclasses.